Faith in the Home
At The River, our desire is to come alongside parents in the discipleship of their children.  We don't do Sunday school.  We do however, provide opportunities for families to be empowered, equipped and encouraged as they take charge of family faith on Sunday morning and all week long.
Kids in Worship
You'll see kids in worship.  You'll hear kids in worship.  We are learning together how to embrace God's call to welcome, interact with, learn beside and be inspired by His kids.  A bit unorthodox?  Maybe.  Growing families closer to God and closer to each other?  Definitely.
A Place to Belong
With open arms, as Jesus did, we welcome families of every size and dynamic—come discover a place to belong, learn how to believe together and become the faith-driven family God designed you to be!
Spiritual Benchmarks of Family Faith
When it comes to families, we're focused on discipleship through spiritual benchmarking. We call them Growth Rings. Each intentional encounter adds a layer of Godly growth, helping prepare kids for a lifetime of faith.
In a world that pulls families in a million different directions, we seek to provide experiences that equip families to grow closer to God and closer to each other. Relationships are a priority in His Kingdom. Our family ministry priority is to bolster family relationships through authentic Godly community and discipleship. This is a place to belong, to believe and to become.
Growth Rings
Check out our go-to guide walking through all of the growth rings, from infant to 20 years old.
Download Now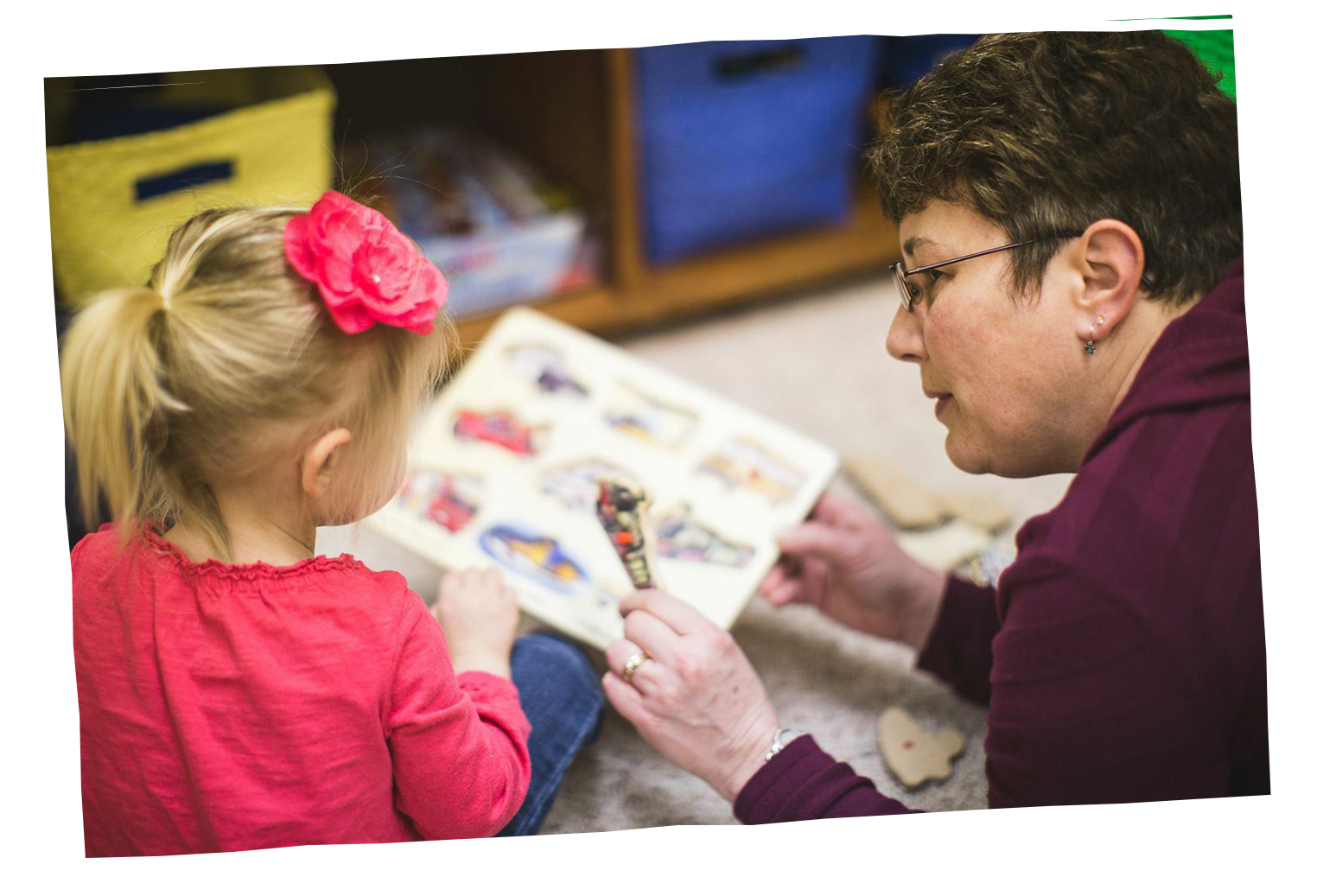 Nursery
Nursery and preschool care for infants through age 5 is available at all services. Our volunteers are screened and supervised; our environment is clean and safe; and our desire is to help kids experience Jesus while in our care.
Secure child check-in takes place on both sides of the nursery hallway, just around the corner from our sanctuary. While the wee ones play, our preschool children experience songs, crafts and Bible lessons that feature engaging videos as well as an online app for interaction and learning throughout the week. Around age 5, we begin encouraging and training parents as they transition their children into the family worship setting.
Elementary
Experience church together on Sunday and explore the mutual conversation & application that ensues. And as for the rest of the week, we encourage parents to "love the Lord & teach His commands diligently" (Deuteronomy 6).  We'd love to help your family grow not only closer to God, but closer to each other in the process.  In a world that tugs apart your family at every turn, we advocate faith-driven family togetherness.
Take advantage of midweek discipleship for kids; GROWthring family spiritual benchmarking; parent-equipping resources and events; network with a family small group or come get acquainted at the next River Family Event!
Check out the "family nook" just outside the sanctuary, stocked  with "tools" that help kids tune in.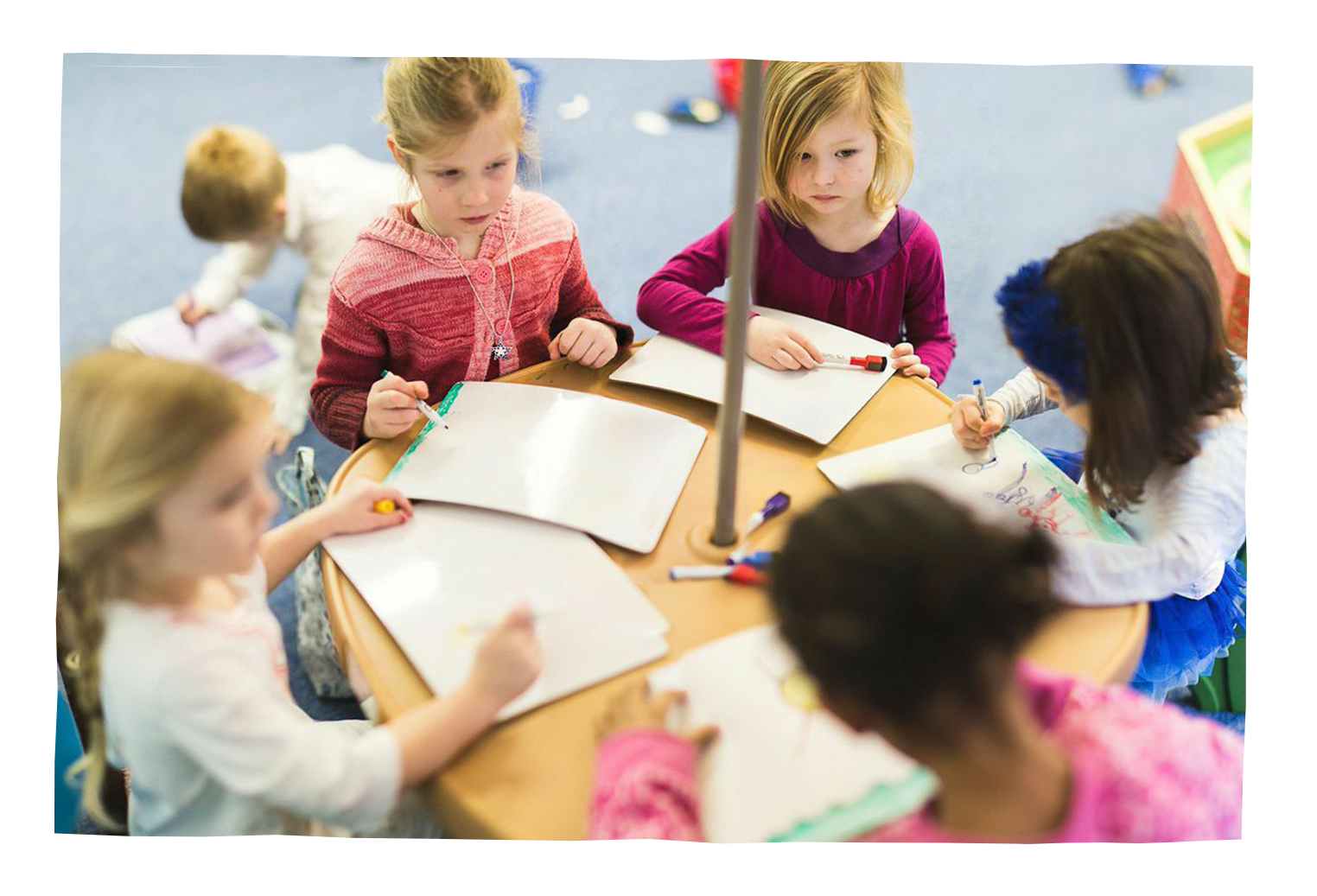 River Students (6th-12th Grade)
We exist not just for us who call The River our church home, but also for any kid, anywhere. We want to express love to God in creative and compelling ways, while sharing this love with each other.
We are a movement of youth, purposed to invade our families, schools, teams, bands, and friends with the love and hope of Jesus.